DIRECTV Vizio TV Remote Codes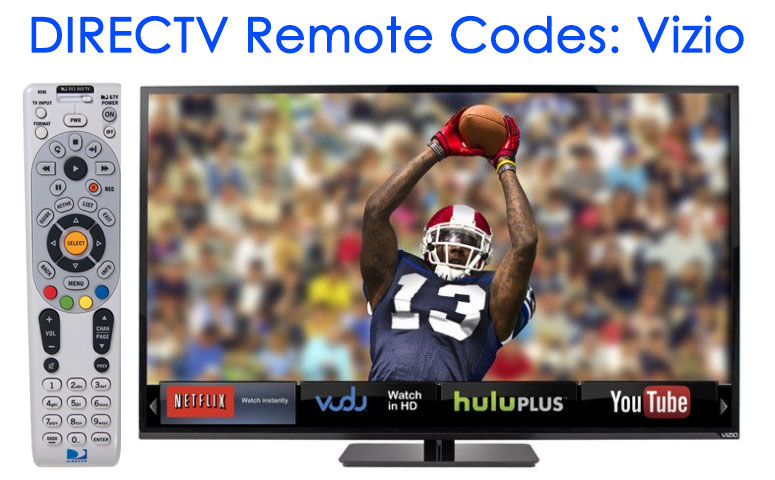 Do you have a Vizio TV and want to program your DIRECTV remote to work with it, well it is pretty simple as 1,2,3. All you will need is the right 5 digit code and you should be good to go.
You can try the codes listed below and see if they work with your controller. If not, then you can try programming it manually.
5-Digit Remote Codes for Vizio
10178
10117
11756
11758
01377
10885
10864
10120
How to Setup the Remote
On the remote, move the "mode switch" until it is on TV.
To input the code, press and hold down the "Mute" button and the "Select" button. Once you do this, wait until the LED blinks two times.
Enter one of the 5 digit codes above.
If the code does not work, try the next one and repeat until you can control the Vizio TV.
How to Manually Setup the Remote
Generally the codes listed above will work for your Vizio TV. If they do not work, you can then try to get the code manually.
On the remote, move the "Mode switch" until it is on TV.
Press and hold the "Mute" button and the "Select" button until the LED blinks twice.
Enter 991 and then the code # for your device. 1 for TV's, 2 for "AUX 1" devices such as DVDs or VCrs, 3 for "AUX 2" devices such as Audio.
One you have the code input, you can now try and find the code for the TV by pressing the "Channel up" button. To test if the code works, see if you can control the volume or turn the power off.
Once you have found the remote code that works, you can press the "Select" key to lock it in.