Dish Network HD Channels List
Dish Network HD Programming Guide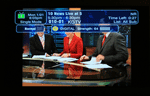 The Dish Network Network HD Channel Guide is responsible for displaying the different channel listings that have hd channels. In this section you will get the corresponding HD channel along with their respective channel number. From here you will also have access to the description of the HD channel. All you need to do is look for the (+) and this will inform you of which has a description or not.

Channel Descriptions
A&E
HD
Animal Planet HD
Animania HD
Cinemax HD
Discovery Channel HD
Discovery HD Theater
DISH Network PPV 3 in HD
Equator HD
ESPN HD
ESPN2 HD
Family Room HD
Film Fest HD
Food Network HD
Gallery HD
GamePlay HD
Golf Channel/Versus HD
HBO HD
HDNet
HDNet Movies
HDNews
HGTV HD
Kung Fu HD
MHD
Monsters HD
National Geographic Channel HD
NFL Network HD
Rave HD
Rush HD
Showtime HD
Starz HD
The Science Channel HD
TLC HD
TNT HD
Treasure HD
Ultra HD
Universal HD
World Cinema HD
WorldSport HD
HD Channel Numbers
9419
9489
9474
9458
9487
9421
9467
9471
9424
9425
9486
9480
9462
9472
9485
9468
9456
9422
9423
9482
9461
9479
9469
9481
9429
9426
9470
9476
9460
9435
9490
9488
9420
9473
9478
9427
9475
9477

Dish Network HD Local Channels
Dish Network offers for local HD channels for your viewing pleasure. These are ABC HD, Channel, CBS HD, Fox HD and NBC HD. These channels are offered on availability. You need to check with your satellite television provider to find out if they are offered.
Direct TV HD Channel Listing
The Dish Network HD channel list is an important function for the avid satellite televsion viewer. It allows for the listing of satellite tv channels with their corresponding channel number. This is the basics of television and as seen by the vast amounts of channels this organization is needed for the system to even function.
When viewing the Dish Network HD Programming Guide on your television it will make it easier to find something to watch. The guide is broken down into different sections and categories. This will be sports, movies, news, music channels, general interest, pay-per-view and adult. This will make it not only easier to remember where a specific set of HD channels are, but also it wont have the viewer going all over the place if they are looking for one specific type of programming.