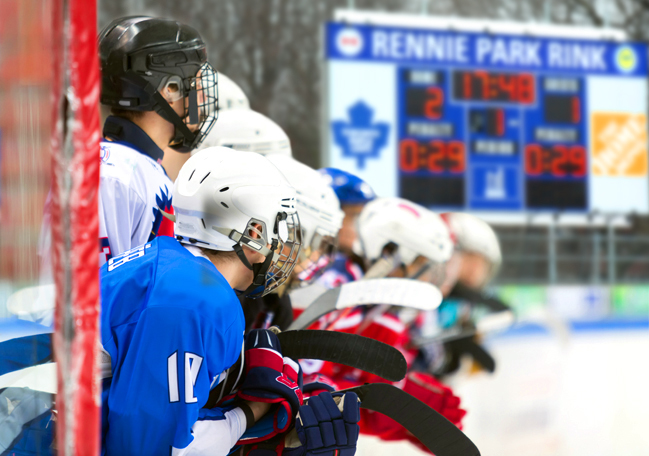 If you are a hockey fan, is there even a question that you are going to need the DIRECTV NHL Center Ice package?
Let's take a quick look at what you will be experiencing on DIRECTV this season.
When you sign up for NHL Center Ice, you will get access to 40 out of market games a week. This is for the true fan, as you get to see what is happening around the league. You also get to follow around your favorite team. Most of these games are available in breathtaking HD and you know when you are watching hockey, this is a must. As an added bonus, when you sign up for the season package, you will also get access to the NHL Network at no extra charge.
·         Never lose sight of the puck. Or anything else.
Know that feeling you get when the puck hits the net? Now you can really crank up the energy with DIRECTV HD. Most games on NHL® CENTER ICE® are also broadcast in HD, so you can see every spectacular goal and bone-crushing check in striking clarity.*
·         Switch feeds, not loyalties.
No one wants to listen to the opposing team's commentary and now you don't have to. With Dual Feeds, you'll always feel at home. Choose from either the home or away broadcasts and enjoy your game on your turf.
Dual Feeds is a special feature of NHL® CENTER ICE®. When available, it lets you choose between the home and away broadcasts of the same game. For example, if the Ducks are playing the Bruins, you can see the Ducks broadcast on Channel 765 and the Bruins broadcast on Channel 766.
Great Price for the Season
Only pay $39.99 (4 months) or $159.96 one-time payment to enjoy NHL hockey to its fullest. Is it worth it? Or what else are you paying
·         Get NHL Network during the season at no extra charge!
Live games. Daily highlight shows. Up-to-the-minute hockey news. With the NHL Network™ (Ch. 215)—included in your NHL® CENTER ICE® package—you can follow your favorite players from the rink to the locker room with shows like
NHL Live, NHL on the Fly, and more. Hockey and only hockey, 24/7.
Blackouts!
Yes blackouts do occur and you need to consider that, especially if you live in an area where blackouts may occur for your team. Read more about blackouts and NHL Center Ice.