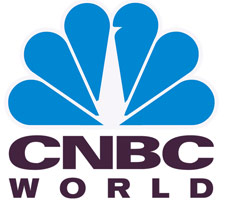 CNBC World can be found on channel #357 on the DirecTV Channel list
All 5 DIRECTV packages carry this channel. You will be able to get it in Entertainment, Choice, Choice Extra, Choice Ultimate and Premier.
CNBC World is a television station that offers the latest programming on the financial market. What you get is a 24 hour news channel that draws business news and information from the major markets such as the United States, Asia and Europe. If you want to be on top of what's happening in the global markets, then CNBC World is a channel that will deliver.