What channel is Comedy Central on DIRECTV? You will be able to find it on channel number: 249
You will also be able to watch the TV channel in High Definition (HD) and Standard Definition (SD).
| Channel Name | DIRECTV Channel Number |
| --- | --- |
| Comedy Central | 249 |
How to Get The Comedy Central Channel on DIRECTV?
The Comedy Central channel is available in all 4 DIRECTV Programming Packages, Entertainment, Choice, Ultimate and Premier.
| DIRECTV Package | Comedy Central Availability |
| --- | --- |
| ENTERTAINMENT | Yes |
| CHOICE | Yes |
| ULTIMATE | Yes |
| PREMIER | Yes |
If you are thinking about switching to, you can be sure to that Comedy Central on DIRECTV will be available to you no matter what programming package you choose.
Different Ways to Watch Comedy Central on DIRECT TV
While you can watch Comedy Central live on channel 249 on the DirecTV Channel list, there are other ways to watch your favorite shows and movies from the network.
These include
Streaming it
Recording programming using your DIRECT TV DVR
Using the Comedy Central App
Stream Comedy Central Using the DIRECTV on Demand
In addition to watching live TV and recordings, you can also watch your favorite shows and movies on DIRECT TV Demand using their website or app..
All you have to do is go to the DIRECTV website and sign in with your account information to gain access to full episodes of your favorite Comedy Central shows.
You can also use the DIRECTV App to stream any of your shows on demand. The DIRECTV app is available for both iOS and Android devices.
Record Comedy Central to DIRECTV's Cloud DVR
If you have a DIRECTV DVR, you can record your favorite Comedy Central content to watch at a later time. The cloud DVR feature allows you to store your recordings online so you can watch them from any device.
To record Comedy Central shows and movies, simply go to the show or movie page on your DIRECT TV guide and set up a recording.
Use the Comedy Central App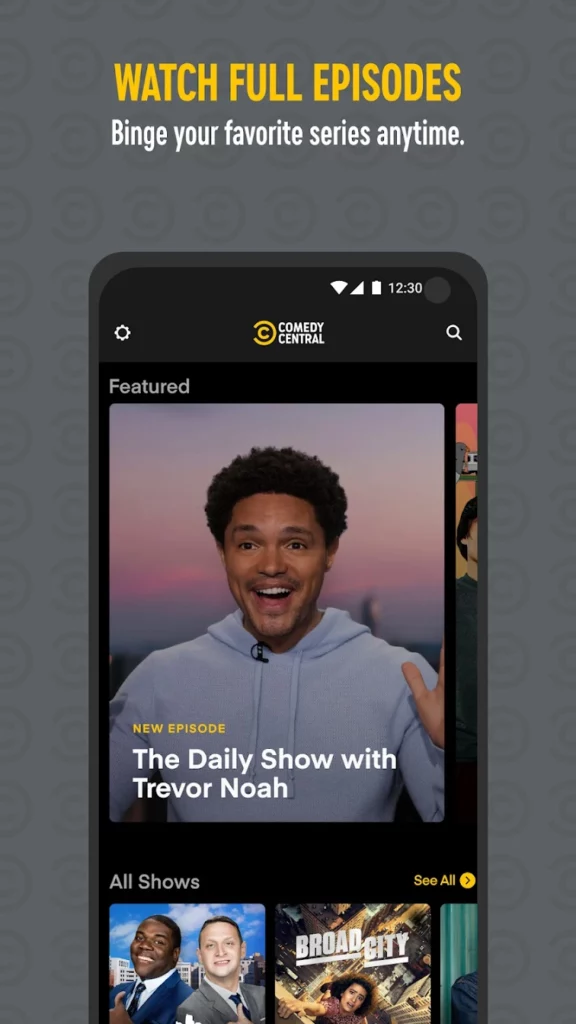 The Comedy Central App is a great way to watch your favorite shows and movies from the network. With the app, you can watch live TV, full episodes, and clips from your favorite Comedy Central shows like The Daily Show, Tosh.0, South Park, and more.
The app is available for download on most smart devices, including phones, tablets, and streaming devices.
The Best Comedy Central Shows
If you love a good laugh, then you'll love Comedy Central. The network is home to some of the most popular comedy shows on television, including:
The Daily Show
Tosh.0
South Park
Broad City
Inside Amy Schumer
Nathan for You
The Comedy Central Roast Drunk
Out of Office
About The Comedy Central Channel
Comedy Central is a leading comedy brand that delivers the funniest content across all platforms. The network is home to groundbreaking original series, hit movies, stand-up comedy, and specials.
If you love to laugh, you will find your TV stuck to Comedy Central. You'll be able to watch some of the most hilarious television shows such as South Park and Tosh.0. You can also see funny movies, your favorite standup comics and also a ton of original programming.
This is certainly the channel for you if you're looking to have a good time and take a break from reality.