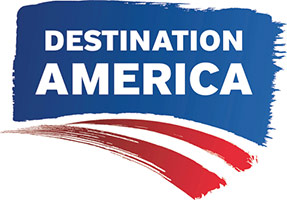 If you are looking for Destination America, it can be found on Channel #194 on the Dish Network Channel Guide.
This channel is also available in HD (High Definition).
If you are wondering what Dish Network programming packages it is available in, well you will be able to get it in America's Top 250 and America's Everything Pack.
If you find programming about this great nation interesting, then you will definitely enjoy Destination America. This is channel that focuses on all the great things this country has to offer from food, history to some pretty awesome destinations. If you are interested in learning new things about this country, then check this channel out.