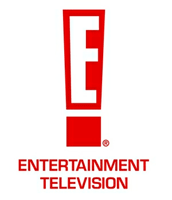 If you are trying to find E Entertainment TV on the DirecTV Channel List, you will be able to find it on channel #236
E Entertainment Television is also broadcast in HD (High Definition).
Entertainment, Choice, Choice Extra, Choice Ultimate and Premier are all the different Direct TV programming choices where you will be able to find E.
E! is a channel that is devoted to pop culture. This channel brings to you, 24 hours a day, the latest news and gossip about your favorite celebrity. You will find a bunch of reality TV series, movies, news and so much more. If you are obsessed with pop culture, then E is that channel that you will be watching on a daily.