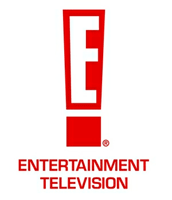 E! Entertainment TV is located on channel #114 on the Dish Network Channel List.
The following Dish Network packages offer the channel: America's Top 120, America's Top 120 plus, America's Top 200, America's Top 250 and America's Everything Pack.
If you are a big fan of pop culture, then you will love E! Entertainment television. This is a channel that caters to the world of celebrities and everything that goes on with them. Watch interesting reality television series and news all focused on the celebrities that you love. There are also cool movies and other series played throughout the day on the channel. If pop culture is your thing, then E is for you.