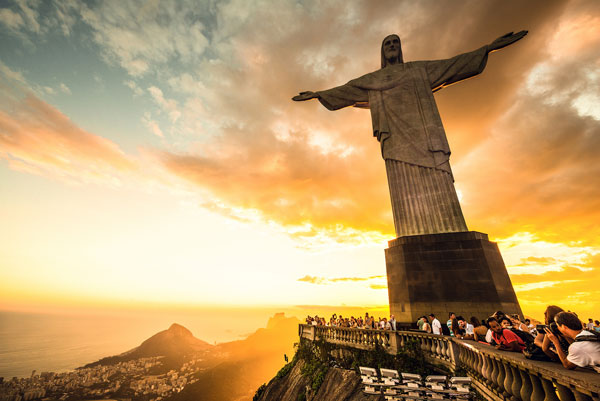 It's time to enjoy the Best of Brazil, all in the comfort of your home!
One of the popular DIRECTV International packages is the Brazilian pack. You get access to two of the most popular Brazilian channels, TV Globo and PFC via BrazilianDirect I.  The programming found on all these channels is top notch. With TV Globo, you get general programming that offers something for everybody. Enjoy sports, movies, music specials and more. With PFC, you get to watch some of the best soccer, coming out of Brazil.
How Much Does the Brazilian Package Cost?
If you are looking to get the DIRECTV Brazilian package, you will need to be signed up for any of the regular DIRECTV programming packages.
BrazilianDirect I — $29.99 per month. This includes both TV Globo and PFC
A La Carte
TV Globo – $19.99 a month
PFC $19.99 a month
DIRECTV Brazilian Package Lineup
TV Globo – Channel 2134
TV Globo is rated as one of the best channels coming out of Brazil. They bring on the best programming the country has to offer from movies, news, TV shows, soap operas, children's programming and so much more. This is a channel the whole family can enjoy, as there is something for everyone.
PFC – Channel 2135
If you have a love for Brazilian soccer, then you are going to absolutely love PFC. PFC is a channel that brings on nothing but soccer, 24 hours a day. You get to follow some of the best clubs in the country, as they all compete for championship supremacy. The channel has rebroadcasts of the best games of the week, as well as discussions, interviews, highlights, news and much more.
Popular Shows
Below are some of the popular shows you can experience when you sign up for the DIRECTV Brazil package.
Jornal Nacional – TV Globo
Follow William Bonner and Fatima Bernardes as they bring you the latest news and commentary coming out of Brazil.
Avenida Brazil – TV Globo
One of the best soap operas out of Brazil, Avenida follows the story of an orphan, who is out for justice.