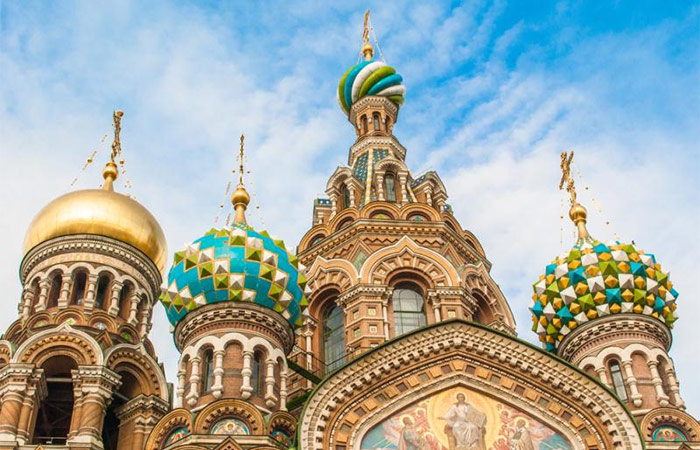 Enjoy programming from Mother Russia, all in the comfort of your home!
If you have an affinity for Russian programming, or you just want to be up to date with what is happening in the country, then the Russian DIRECTV International package, is a great option to check out. The programming that can be found on this channel is exceptional as you get access to 9 different Russian language channels thanks to packages such as RussianDirect, RussianDirect Plus and RussianDirect II. You can also order channels on an a la carte basis.  A variety of channels are available that will deliver everything from news, movies, sports, music and much more.
How Much Does the Russian Package Cost?
If you are looking to get the DIRECTV Russian package, then you need to have:
DIRECTV BASIC ($9.99/mo.)
DIRECTV PREFERRED CHOICE programming package ($32.99/mo.)
any DIRECTV base programming package (valued at $29.99/mo. or above)
You will then have to add on one the Russian packages
RussianDirect – $14.99 a month (Channel 1 Russia, Dom Kino, Muzika Pervovo, Vremya: Retro Channel, Carousel)
RussianDirect Plus – $29.99 a month (Channel 1 Russia, RTR Planeta, Dom Kino, Muzika Pervovo, NTV America, Rossiya 24, RTVi)
RussianDirect II – $34.99 a month (Channel 1 Russia, RTR Planeta, Dom Kino, Muzika Pervovo, NTV America, Vremya: Retro Channel, Carousel Rossiya 24, RTVi)
A La Carte – Channel 1 Russia $14.99 a month, RTR Planeta $14.99 a month
DIRECTV Russian Package Lineup
These are channels you will be able to watch when you sign up for any of the packages above.
Channel 1 Russia – Enjoy news, movies, TV series, documentaries, sports and musical specials.
RTR Planeta – Sport shows, political discussions, feature films and documentaries, history programming, arts, theater and ballet shows.
Dom Kino – 24–hour programming. Thrilling blockbusters, best of Russian series, Golden Collection masterpieces, programs about cinematography legends.
Muzika Pervovo – 24–hour channel for young, stylish and energetic audience, in Russian & Ukrainian language.
NTV America – NTVA features eight newscasts a day, including Segodnya—a popular news show covering the most important events across the world. Plus enjoy a variety of Russian movies, family programs, kids' shows, and more. This channel is not available with DISH!
Vremya: Retro Channel – Best of Russian cultural heritage. Legendary anchors and actors, musicians, sports figures, scientists and politicians.
Carousel – Geared toward the youngest of viewers, this is the only Russian-language children's channel available in the US – ONLY on DIRECTV! From funny cartoons to educational programs, everything to help your kids communicate in the Russian language.
Rossiya 24 ­– 24/7 Russian-language news covering both national and international events with the Russian perspective.
RTVi – RTVi is the only global Russian—language TV network with a fully—fledged news service of its own; a reliable source of information and entertainment, reaching over 50 million engaged viewers worldwide.