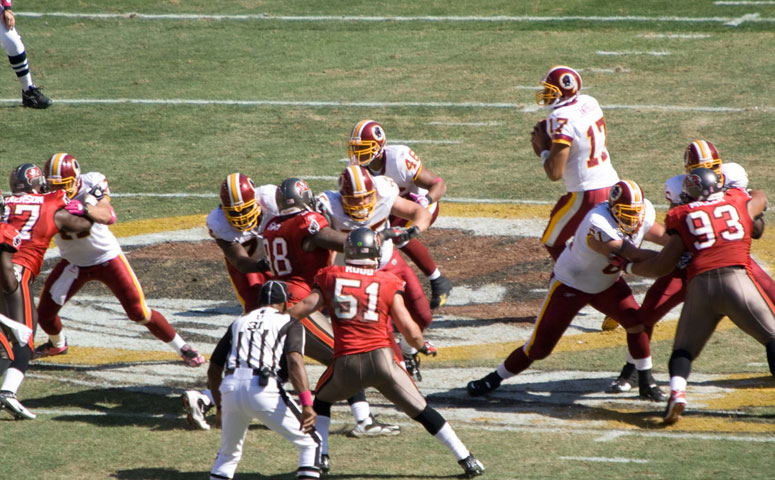 Have your favorite team that you want to follow every Sunday? Well, NFL Sunday Ticket would be the best option for any football fan.
Unfortunately, NFL Sunday Ticket is not available on Dish Network!
At the moment, DirecTV has the exclusive right to carry NFL Sunday Ticket on their satellite service.
DirecTV pays around $700 million a year to carry this channel and it is seen as the satellite TV provider's biggest selling point to consumers.
If you are a Dish customer and you want to know what options are available if you want to see more football on Sunday, then check out some below.
NFL Red Zone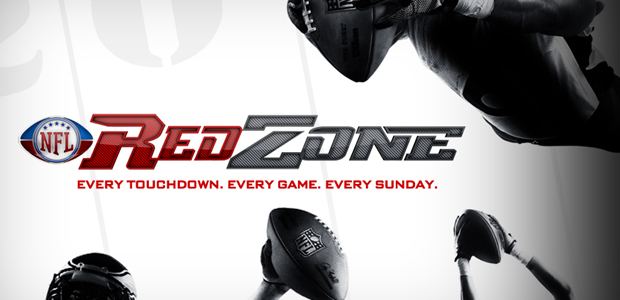 Even though Dish does not carry NFL Sunday Ticket, all you football fans can still get into the action. NFL Red Zone, from the NFL Network puts you into the action of every game that is taking place on Sunday. This channel will bring the excitement to your television and you get to experience touchdowns and some of the most exciting plays and moments live. What is pretty cool about the channel is that if a team goes inside the "Red zone" (the 20-yard line), then fans will get to experience the plays as it happens.
You will get live look-ins and real time switching from game to game. All the important plays that take place that Sunday will be there for you to see.
You Could Switch to DirecTV!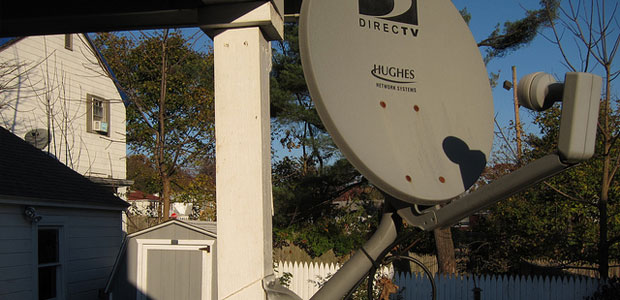 If you are serious about your football and need to have access to all the games (minus the ones blacked out), then you should consider switching to DirecTV. The big selling point of DirecTV to sports fans is that you get exclusive access to NFL Sunday Ticket.  People love their football and they will be willing to go with that satellite service just to get their fix.
While you may be satisfied with the programming offered by Dish, this might be that one nuance that could cause you to switch.
Watch it at the Bar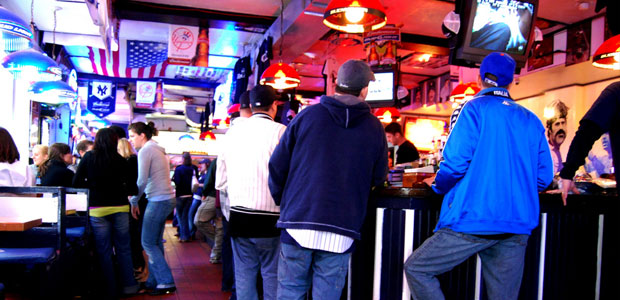 You can always pop over to the local sports bar and watch the game you want to see. It can be a fun weekly experience as you knock back a couple of cold ones and enjoy your favorite team with fellow fans. The only downside to this is that it can become costly over the course of the season, as you will be spending money on food and drinks. It is still an experience and if you can afford to do this, then by all means, indulge.
Watch it at a Friend's House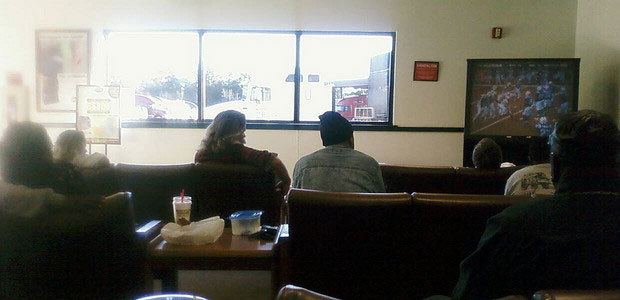 I know there is that one friend that you know who has football parties/cookouts every week. They got that nice 70 inch screen, awesome surround sound system, great food and tons of liquor. Well if you want to watch your favorite team play and you do not have NFL Sunday Ticket, then consider that friend who is always inviting you by on the weekend.
It can be a pretty fun experience, as you get to not only hang with the boys, but see what your team has to deliver on that Sunday.
It will suck however, if your friend is not a fan of the team or teams that you follow. You will probably be at his mercy when it comes to the games that he has on the TV.
Got the Streaming Site Route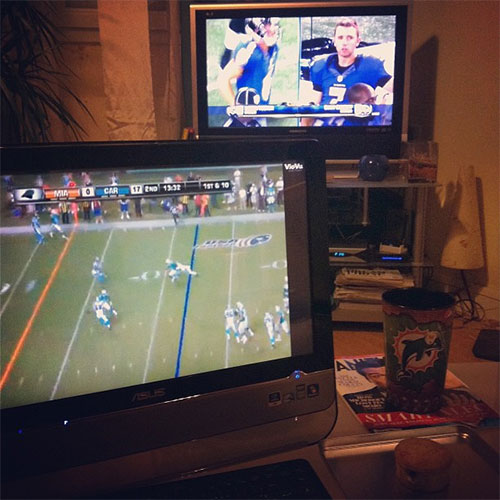 This is not something that I endorse, but if you are serious about seeing your NFL team play every Sunday, then you can look at streaming sites as an option. These sites, while not legal, will bring on every single game that you want to see. You will not have to worry about missing your team play, especially if they are not on the national television schedule.
Even though streaming sites will deliver you exactly what you want to see, a lot of time you will have to deal with crappy non-hd streams. These streams look awful on the big screen and it is often not worth it. Also the streams can be herky-jerky and sometimes conk out at some of the most important times of the game. If you find a steady stream, then you should be good.