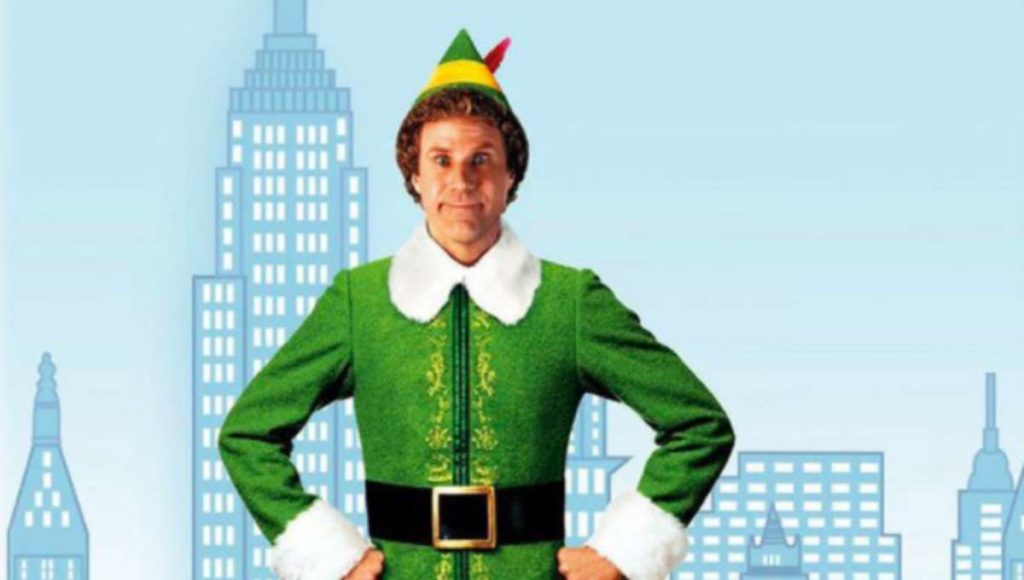 Elf (2003), is one of those classic Christmas movies that is must watch if you are looking for that Christmas vibe with snarky humor.
The movie follows an Elf (Will Ferrell) who discovers that he is actually a bit different from the elves at the North Pole, as he is actually a human. Santa sends him on a trip to New York to find his real father (James Caan), where nothing but chaotic humor takes place.
If you ended up here, you are probably trying to Watch Elf online or see if it is available on any of the streaming services.
We will highlight the different options available to watch this hilarious comedy online.
Where Can I Stream or Watch Elf Movie Online?
Looking to watch Elf? When it comes to streaming movies online, you have a choice of options from Netflix, Hulu, Prime Video and Disney +
We give a quick breakdown as to which streaming service carries the classic movie, Elf.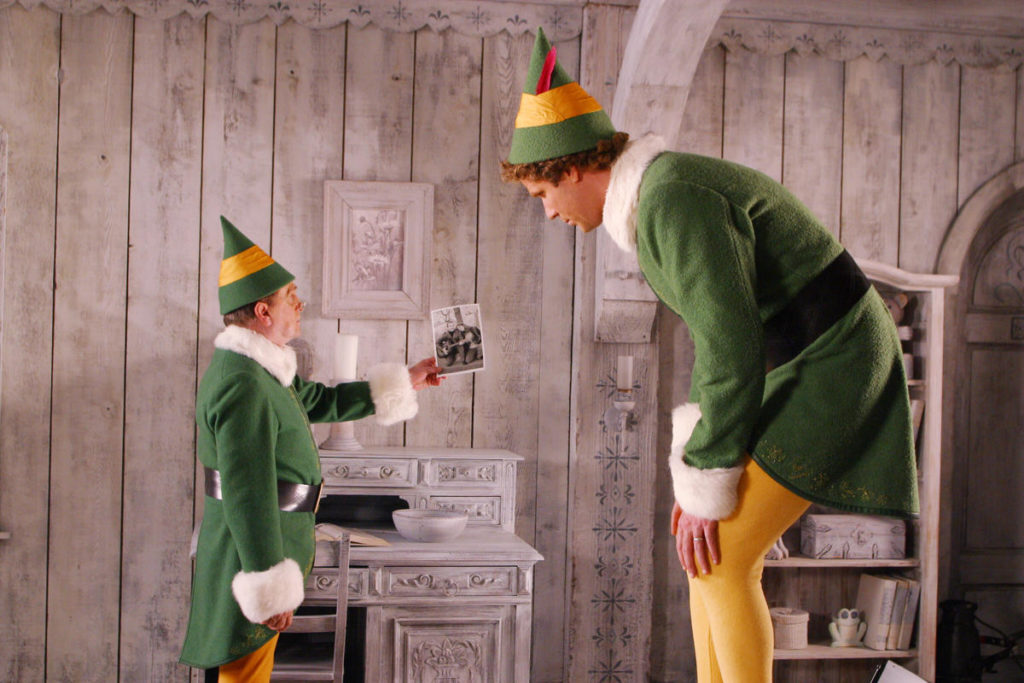 Is Elf on Netflix?
No, Elf is currently not available for streaming on Netflix (United States).
The movie is available from streaming on Netflix in other countries outside of the United States such as Australia, Germany, South Africa and others.
You can rent Elf if you are on Netflix's DVD plan. This is separate plan from the regular streaming plan. It will cost you an extra $7.99 per month if you are interested
---
---
Why Did Netflix Remove Elf?
Many of you who watched Elf on Netflix in the past might be wondering why it was removed from the streaming service?
Warner Brothers owns the rights to Elf and they do licensing agreements for their movies. This mean one company or movie channel could have exclusive rights to particular film.
When Elf was on Netflix, they possibly licensed it for a specific time period, which has now expired, that is why the movie is unavailable.
Is Elf on Hulu?
No, Elf is currently not available for streaming on HULU.
There is a possibility it could become available in the future, but right now it can't be streamed on Hulu.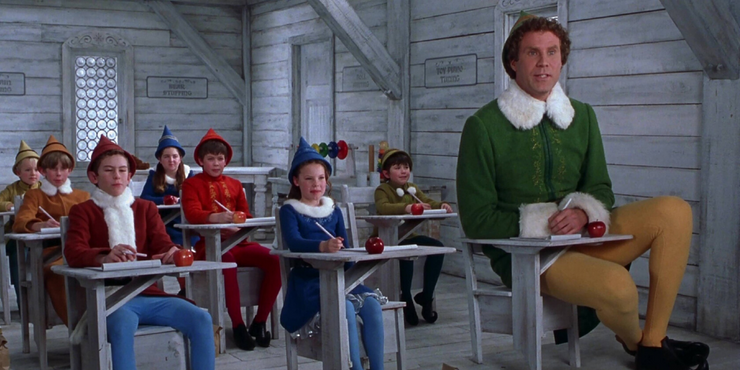 Is Elf on Amazon Prime Video?
No, Elf is currently not available for streaming on Amazon Prime Video.
If you are still interested in watching the moving, you can however rent the movie for $3.99 or purchase it for $14.99.
Is Elf on Disney Plus?
No, Elf is currently not available for streaming on Disney Plus.
While Disney + boasts an enviable streaming library, the classic Elf is not available and probably will not be available.
Elf is not a Disney movie. It was produced by New Line Cinema, which is owned by Warner Brothers and for it to reach on the streaming service, they would have to license the film.
As of right now, Elf ending up on Disney + seems highly unlikely.
---
---
What Other Options are Available to Watch Elf ?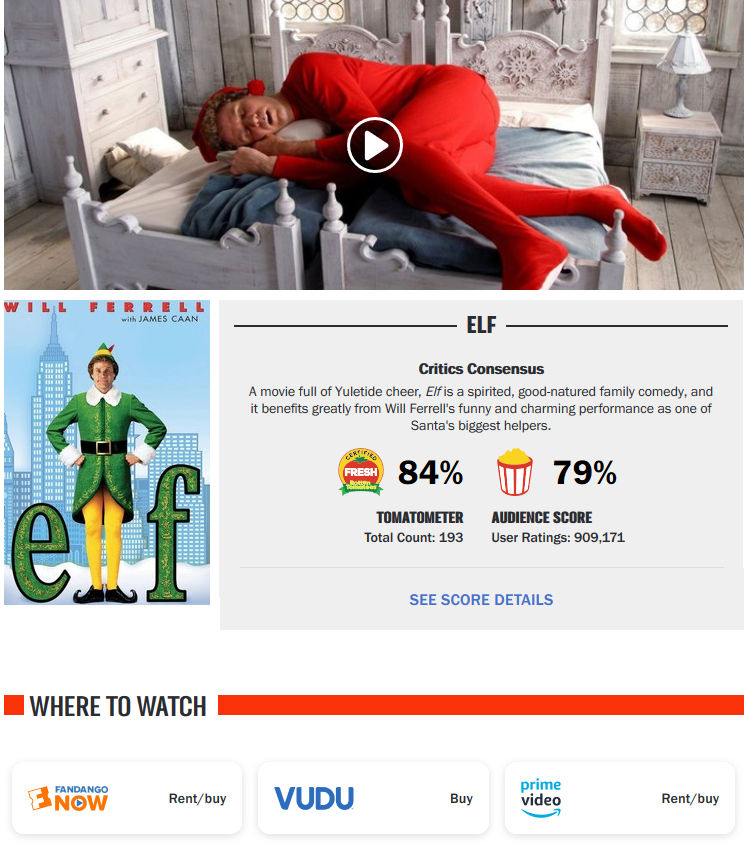 Elf is a certified classic and while your streaming options are pretty limited right now when it comes to Watching Elf online, if you really want to watch the movie, you have the option to either rent or purchase the movie on different platforms.
Rent
If you desperately need to enjoy the movie, you can always opt to spend a couple of dollars and rent the movie for the day.
You will be able to rent the HD version of Elf for $3.99 on Amazon, YouTube, Google Play, iTunes, Vudu, PlayStation, Microsoft, and Redbox.
Buy
If you want a more permanent solution, you can purchase the movie, although it is a bit pricier.
The cost to buy Elf varies depending on the platform. Expect to spend $9.99 or more. You will be able to get it from Amazon, iTunes or Google Play.