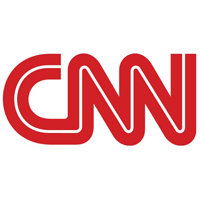 CNN is on channel #817 on Xfinity Cable.
CNN is available in the following Xfinity Cable TV packages.
DIGITAL ECONOMY
DIGITAL STARTER
DIGITAL PREFERRED
DIGITAL PREFERRED PLUS
DIGITAL PREMIER
The channel is also available in High Definition (HD)
CNN is a channel that delivers local, national and international news coverage, 24/7. Many people tune in to this channel as a trusted source for breaking news coverage. Aside from news, you can also enjoy a wide range of programming options that include sports, political commentary, entertainment and business.
CNN was started in 1980 and it was the first channel that was dedicated to providing news on a 24 hour basis. Aside from being the first 24 hour news network, it was also the first network in the United States that focused solely on news.