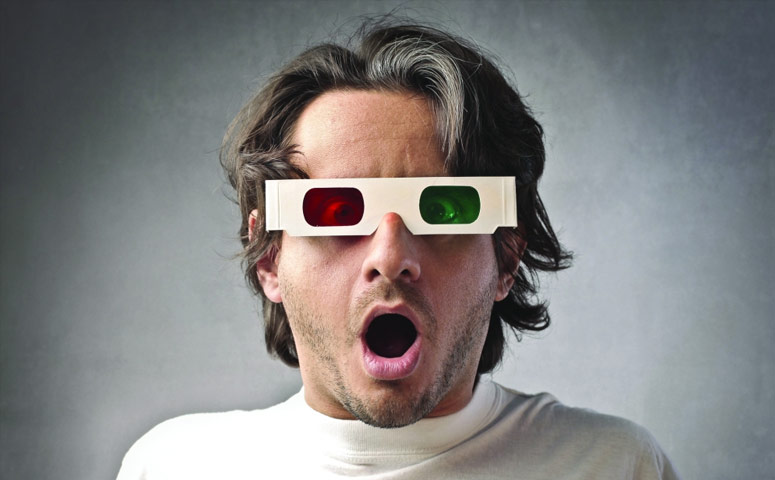 Some people call it gimmicky but there are many who thoroughly enjoy their DirecTV 3D experience.  If you are thinking about getting it, there are certain things you are definitely going to need to enjoy all the 3D programming offered.
What You Need to Watch 3D on DirecTV?
To fully experience DirecTV 3D programing, you need to have:
3D capable television
3D glasses
DirecTV receiver that supports 3D
HDMI cable
Compatible Televisions
Before you order the DirecTV 3D package, you need to ensure that your TV is 3D capable. Below is a list of compatible TV models that will work and is supported by DIRECTV.
LG (Model 47LX6500, 47LX9500, 55LX6500, 55LX9500) or newer models
Mitsubishi  All models require the 3DA-1 adapter from Mitsubishi. (TV Models WD-57833, WD-60638, WD-60735, WD-60737, WD-60738,WD-60C8, WD-60C9, WD-60C10, WD-65C8, WD-65C9, WD-65C10, WD-73C8, WD-73C9, WD-73C10, L65-A90, L75-A81, L75-A91, WD-65638, WD-65735, WD-65736,WD-65737,WD-65738, WD-65833, WD-65835, WD-65837, WD-65838, WD-73638, WD-73735, WD-73736, WD-73737, WD-73738, WD-73833, WD-73835, WD-73837, WD-73838, WD-82737, WD-82738, WD-82837, WD-82838) or newer models
Panasonic (Model TC-P50VT25, TC-P54VT25, TC-P58VT25, and TC-P65VT25 ) or newer models
Samsung (Model LN55C750R2F, LN46C750R2F, UN55C9000ZF, UN46C8000XF, UN46C9000ZF, UN55C8000XF, UN55C7000WF, UN46C7000WF, UN40C7000WF, PN50C7000YF, PN58C7000YF, PN63C7000YF, PN50C8000YF, PN58C8000YF, PN63C8000YF) or newer models
Sony (Models XBR-52LX900, XBR-60LX900) or newer models
Sharp Firmware upgrade may be required. (LC-70LE735U, 60LE835U, 52LE835U, 46LE835U, 40LE835U, 60LE935UN, 52LE935UN) or newer models
VIZIO (XVT3D650SV, XVT3D424SV, E3D470VX, XVT3D555SV, M3D550SR, E3D420VX, XVT474SV, M3D420SR, E3D320VX) or newer models
3D Glasses
All the TVs should come with their own 3D glasses, but if you have none, or you need some extra, then you will have to go out and purchase a pair. These glasses bring the 3D to life and there will be no "oooohs" or "aaaahs" without them.
Compatible DirecTV 3D Receiver
Ensure you have the latest receiver from DirecTV  that is capable of showcasing 3D programming. If you are unsure about what receivers will work, please call customer service.
HDMI Cables
When picking an HDMI cable to use with your TV and receiver, please ensure that it is one that supports high speed. All High Speed HDMI cables support 3D, once it is connected to 3D devices. If you have any of these cables around the house you can use them with no problems, once they support High Speed.